The Right Vendor Solutions, Right Away
Build and grow your business with the right suite of solutions, while enjoying preferred pricing and first-class service as an MRINetwork franchise owner.
150+ Partners & Preferred Pricing
---
Our vendor partners provide a solid infrastructure to advance your search firm. With vendors spanning finance, insurance, technology, office supplies, travel programs, and more, you will have a sound foundation to provide first-class solutions to your clients, candidates, and team.
Annual average office savings
Savings by MRI firms last year
Get More Value for Your Money
Let our team take care of the vetting, negotiations, and relationship management while you focus on your business.
---
Business Services
Scale your business quickly and effortlessly with established relationships and recommended solutions.
Technology & Marketing
Bring your firm online with robust marketing and tech tools which improve business results and productivity.
Candidate Resources
Accelerate searches and deliver greater value with assessment tools, background checks, and more.

Jon Semingson
Managing Partner, Peak Demand

Dave Dart
Executive Recruiter & Partner, Morisey-Dart Group
"
"So our vendor program helps us in a lot of different ways. First and foremost, it gives me a turnkey solution for pretty much everything I need to run the office. The benefit to me is, I can put off those other hundred calls I'm getting every week from vendors trying to sell me something at full price – I don't have time for that. I'm running a business. And to have a group like Beth's team out there validating vendors and helping us get better discounts, giving us programs, and moving things into a shared service model like they've done with a couple of the products is extremely important. That allows me to focus on driving my business."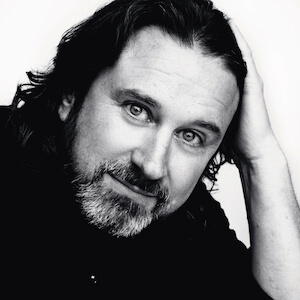 Mike Reeves
CEO, hireneXus
"
"There are lot of vendor programs out there that just give you discounts – and this isn't really about the discount – it's not even about the vetting of a good partner. It's showing us how to best utilize those tools to affect change in our business. If you don't know how to use the tools effectively, the tools just wasted money and that's where MRI really helps come in and helps train you on making those tools work better for your business."
Start Your Success Story Today
Contact us to discuss your goals, and learn more about MRINetwork franchising and support.
---
With over
55
Years of Experience